Tile from Happy Floors
Happy Floors is the top Italian tile importer in the United States. Happy Floors has been in the wholesale tile importation and distribution business for 25 years. Almost their entire collection of porcelain tile comes from Italy with and some from Spain. Creative Floors Carpet One in Vero Beach, FL is your local tile expert. We can guide you through our Happy Floors collections to help you choose the perfect tile for your next project.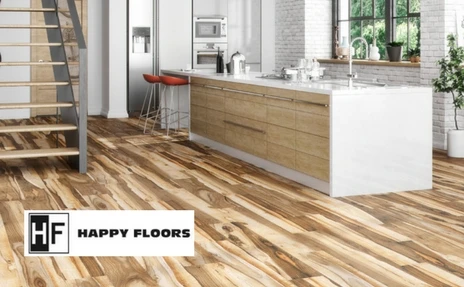 Porcelain Tile
Happy Floors offers one of the industry's best selections of porcelain tile. Both porcelain and ceramic tile are not just beautiful tile options, but they are also eco-friendly. They are both considered green materials because they do not contain VOCs, require little maintenance, and have a long life cycle compared to other flooring options.
Happy Floors wants to make sure their customers have various choices of porcelain tile to suit any and all styles. With more than 100 different installation schemes and more than 60 different types of tiles available in lots of distinct colors, they provide unique options that can satisfy even the most particular customers.
To see more of our Happy Floors tile collection, visit our showroom in Vero Beach, FL.