Stanton Rugs
Sy Cohen founded Stanton in 1980, and he built the company on a mission to create a brand that is known for its style as well as value in a designers market. Today, Stanton is recognized as one of the nation's leading manufacturers and importers of decorative, high-quality branded carpets and rugs. Creative Floors Carpet One is your local source for all things flooring, and we specialize in custom area rugs.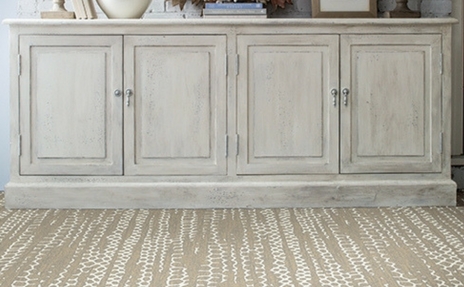 Size Matters With Rugs
Homeowners all too often make the mistake of buying an area rug that is either too small or too big for their space. Area rugs should fit under key pieces of furniture in your space, and if your space is particularly large then use separate rugs that are of similar color or pattern.
Stanton creates rugs of all kinds that suit both your personal style and your home's needs. For longer hallways and entryways, you can choose a runner to protect your floors from frequent traffic. Stanton also offers carpet binding, so you can choose one of their broadloom carpets and turn it into a rug. There are also pre-made rug options for you to choose from that come in several different patterns ranging from abstract, animal, diamond, and distressed.
If you'd like to see more of our Stanton rugs, be sure to visit Creative Floors Carpet One in Vero Beach, FL.